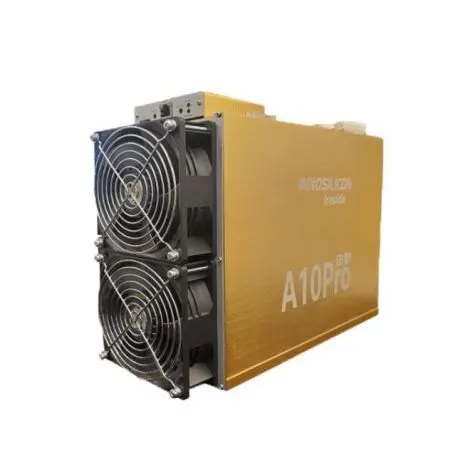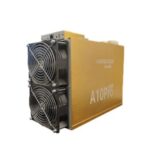 A10 Pro ETC Miner (750MH/s)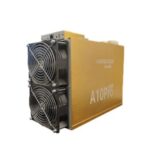 A10 Pro ETC Miner (750MH/s)
$700.00
$700.00
Power supply included
UPS- FREE (20 Dec-25 Dec 2023)
FEDEX $95.00 (05 Dec-07 Dec 2023)
DHL $150.00 (30 Nov-02 Dec 2023)
Description
Shipping&Packaging
Warranty
Description
The INNOSILICON A10 Pro ETC Miner model with 7G memory is a new model improved to a hashrate mining speed of 750Mh/s, compared to the previous miner which had a speed of 500 Mh/s, with a consumption of 1350 Watts.
Hashrate: 750MH/s (±5%)
Power Consumption: 1350W(±10%, on wall, with 93% efficiency PSU, 25℃ temperature)
Dimensions: (L)362mm*(W)136mm*(H)285mm
Net Weight: 8.1Kg
Internet connection: Ethernet
Ambient Temperature: 5°C to 45°C
Shipping&Packaging
1. Delivery time: Shipment will be made in 1 business day after full payment confirmation. First pay, first serve.
2. Please be aware: Innosilicon PSU is included, and the PSU we provide is specially customized for our miners. Since customers require different types of plugs, the PSU does not contain 220V AC cables. You can order the standard IEC C14 AC power cable to use with the PSU from your local market.
3. Please write the recipient's name, contact information and address carefully. We will ship according to the information given to us. You will be responsible for any damages or losses caused by errors in the information.
4. We guarantee the safety of the goods until they are in the hands of the shipping carrier. Once the shipping carrier has accepted the goods, the ownership of them will be transferred to customers. Any damage or losses of the goods during transport and import customs clearance will be charged to the buyers.
5. In order to increase the in-transit security of the high-value miner, we are implementing insurance fees with the shipping fees. We will use the company name (if not available, then the name of the buyer) as the insured party. Please make sure that the information is correct.
Warranty
All Innosilicon miners will be tested by factory before shipment and certified by Innosilicon. The post-sales service policy is as follows. After payment, your order will be processed immediately.
180 days parts warranty for any miners directly purchased from Innosilicon. If any problem, please leave an after-sales message on our contact page. Our technical support team will get in touch with you ASAP.
Please don't send any machine or parts without contacting the technical support team first. Any loss or damage as a result of lack of contact will be the responsibility of the customer.
The price of miners may be adjusted at any time without prior notice or price compensation to customers.
The warranty expires in the following cases:
Miner is demolished, privately altered or component replacement by customers;
Damage caused by lightning, voltage surges and poor quality power supply.
Circuit boards and components damaged by water, exposed to moisture or corroded;
The circuit board or the chip is completely burned;
Excessive overclocking in an overheating environment;
If above case happens, services of your miner maintenance will be charged. For the specific procedures, please refer to the after-sales process.
Note: Please ensure your miners be taken care in a proper farm with cooling and dust filter conditions. Warranty expires if you overclock miners or running miners at excessive heat or dust conditions beyond our target range.